Decidi abrir uma nova tag aqui no blog: "Inspiration of the day". Só um espacinho pra mostrar meus looks favoritos do dia que eu acho fuçando em um monte de blogs e sites interessantes por aí.
Vou começar com o incrível look da Jennifer Humphrey do blog
A Go Go
. Um dos meus blogs favoritos, acho a Jennifer maravilhosa e ela acabou se tornando uma inspiração enorme pra mim. Resolvi colocar essa mostrando a tendência da transparência - que é uma das minhas preferidas de todos os tempos - e fiquei apaixonada por esse maxi sweater furadinho. Sem contar nas botinhas Alexander Wang. Perfeito. Queria estar usando isso exatamente agora!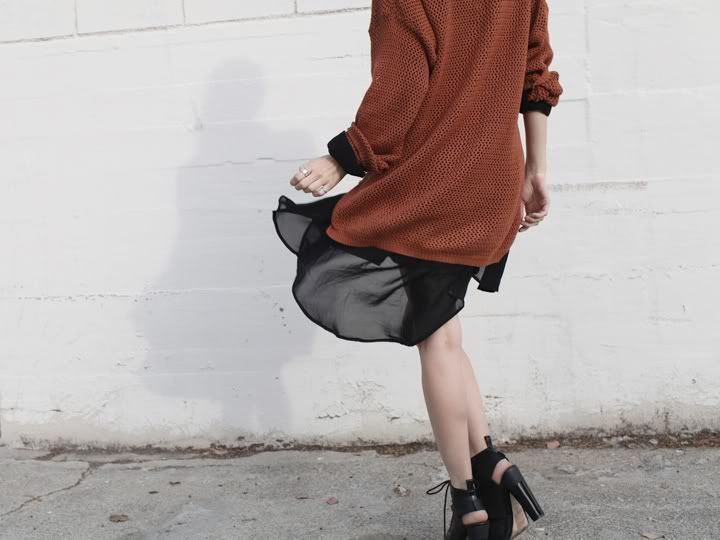 xx, A.